Chambers of Commerce:

Gardner Chamber of Commerce
Mission: To Enhance and promote the area's economy through support of new and existing businesses. Vision: To create a positive business environment that encourages community support, invites growth, and affords each Chamber member the opportunity to excel in your chosen profession, and truly embrace the realization of success.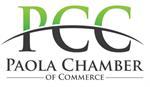 Paola Chamber of Commerce
The Paola Chamber of Commerce has been serving our community since 1920. Since then, we have had multiple addresses, but we currently reside in the newly renovated Visitor Center on the historic downtown square. Considering modern conveniences and technology, the services that we have provided over the course of 90 years has changed dramatically, but we continue to offer our members many benefits, staying current with updated business resources.
Professional Organizations: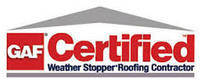 GAF Certified Weather Stopper Roofer Contractor
GAF has become North America's biggest manufacturer of residential and commercial roofing and are committed to supporting distributors and roofing contractors, as well as helping property owners make their best roofing choices.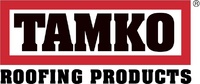 Tamko Building Products
TAMKO keeps the industry moving forward with their line of professional-grade building products.

The Apartment Association of Kansas City
The Apartment Association of Kansas City was established in 1974 to protect and inspire the multi-family industry through superior education, advocacy and communication.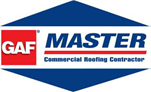 GAF Master Elite® Certification
Master Elite® Certification is GAF's factory certification program that provides ongoing training to roofing contractors and assurance to you that the roof will be completed well and professionally. Only 3% of all roofing contractors have qualified as Master Elite® Choosing a GAF Master Elite® contractor is your assurance that you'll be dealing with a quality, and dependable professional contractor not some "fly-by-nighter".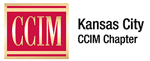 Kansas City CCIM Chapter
A CCIM (Certified Commercial Investment Member) is a recognized expert in the commercial and investment real estate industry. The CCIM lapel pin is earned after successfully completing a designation process that ensures CCIMs are proficient not only in theory, but also in practice.

IREM Kansas City Chapter
IREM
 is an international force of 20,000 individuals united to advance the profession of real estate management. Through training, professional development, and collaboration, IREM
 supports our members and others in the industry through every stage of their career.